Visual Studio

You can download Visual Studio here.
1. Install Visual Studio plugin
Download and install Flax Engine Tools for Visual Studio which is requried to debug game scripts right inside the VS.
2. Attach script to actor
To debug script code it has to be attached to the actor in the scene. Simply drag and drop it into the selected actor properties area.
3. Open script in Visual Studio
Double-click on a script item and wait for the IDE to show up.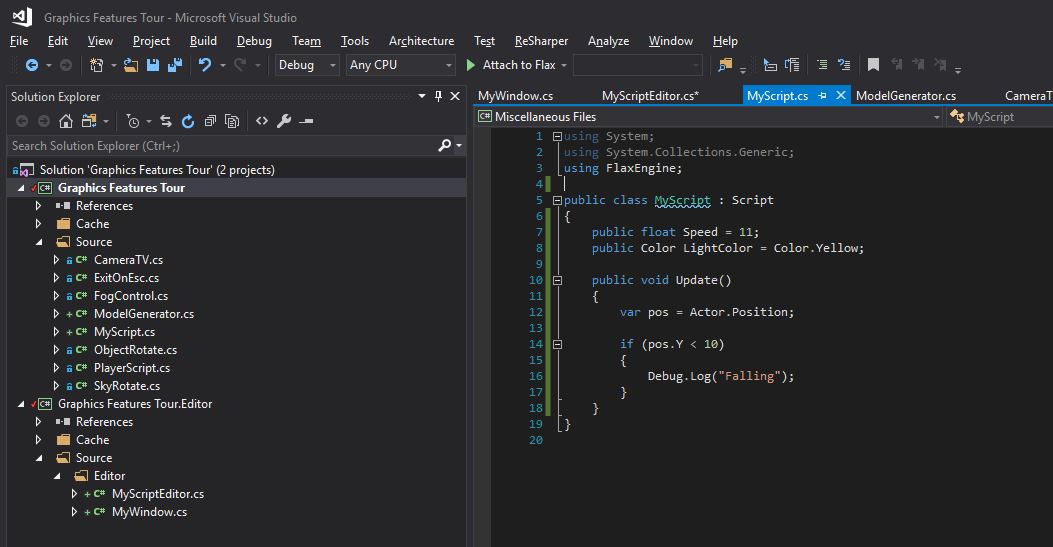 4. Add a breakpoint
Click on a left side of the code editor to assign a breakpoint to the line. Red dot should be added as shown in the picture below.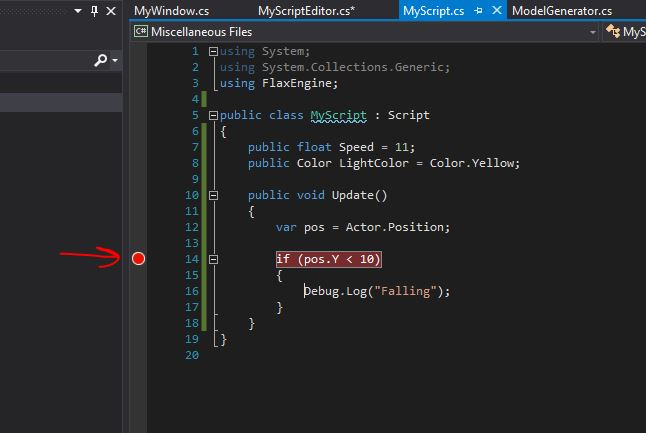 5. Attach to Flax
Press the Attach to Flax button with a green arrow to connect Visual Studio to Flax Editor.
6. Start a game
Go back to the Flax Editor and press the Play button to start a game. Then script Update() function will be called and assigned breakpoint hit.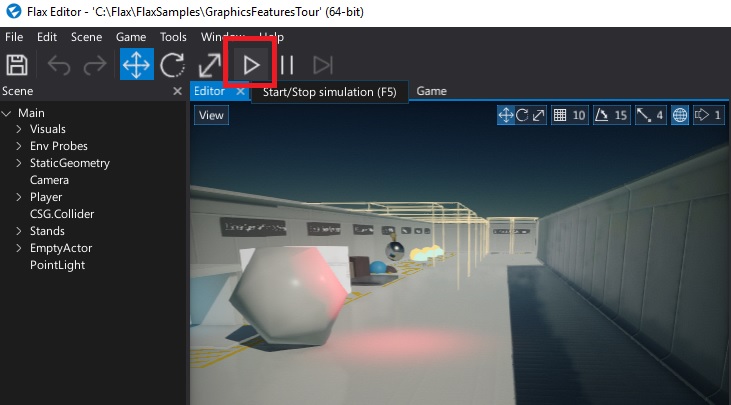 7. Debug your code
Now you can use all Visual Studio debugging features to verify state of the variables and test your code.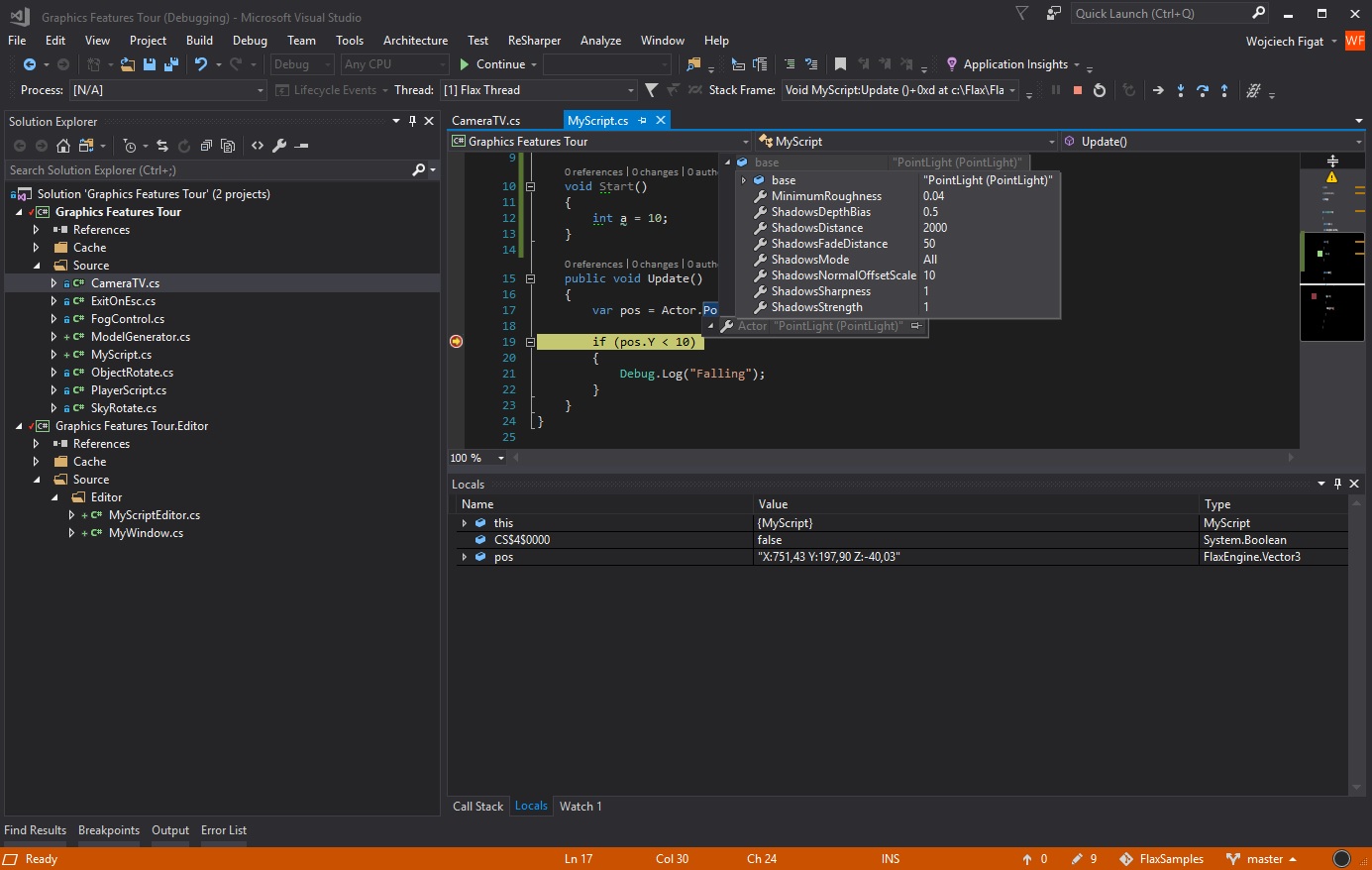 For more information about debugging in Visual Studio, see the VS documentation.