IES Light Profiles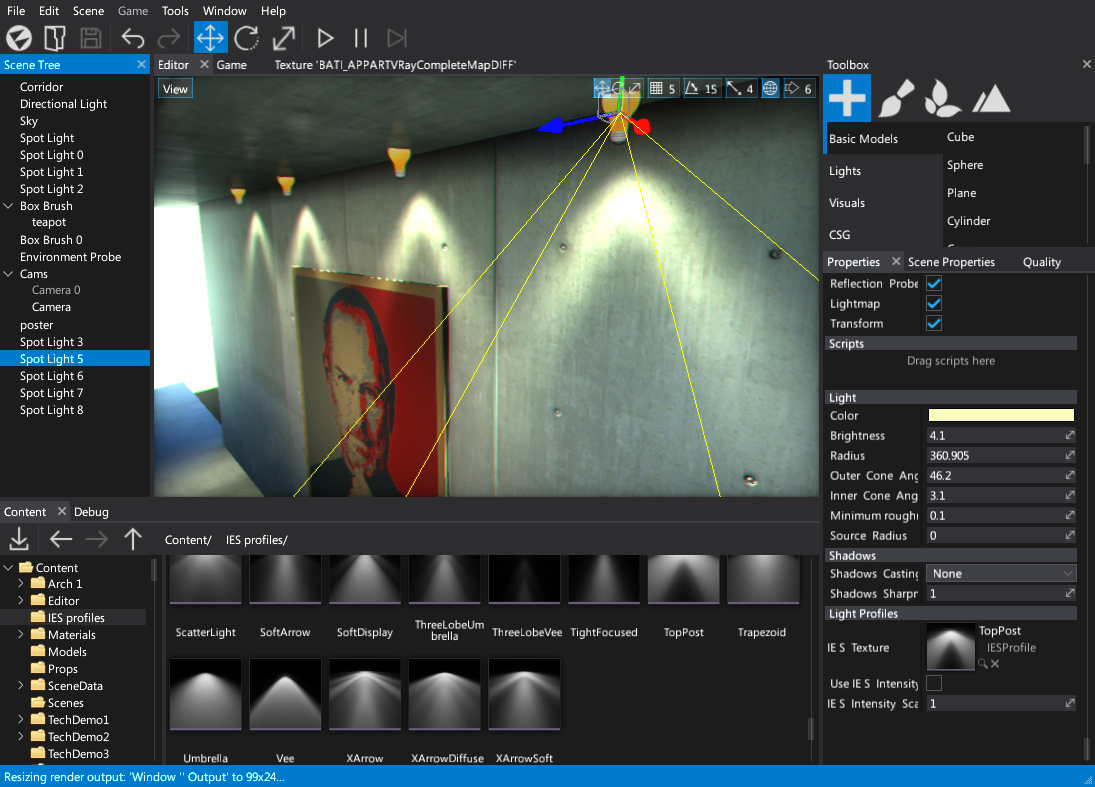 IES Profiles are assets that contain information about light intensity of the light build around the arc. They are used to simulate real-life light emission properties. Using IES Profiles for Point Lights and Spot Lights adds more realism and is highly recommended for architectural visualizations.
Importing IES Profiles
Flax supports importing IES Profiles from .ies files. The importing process works the same as for other assets except there are no additional import settings.
To get IES profiles, go to the lighting manufacturer's site (e.g. Philips). Almost all major lighting manufactures provide them free of charge.
Using IES Profiles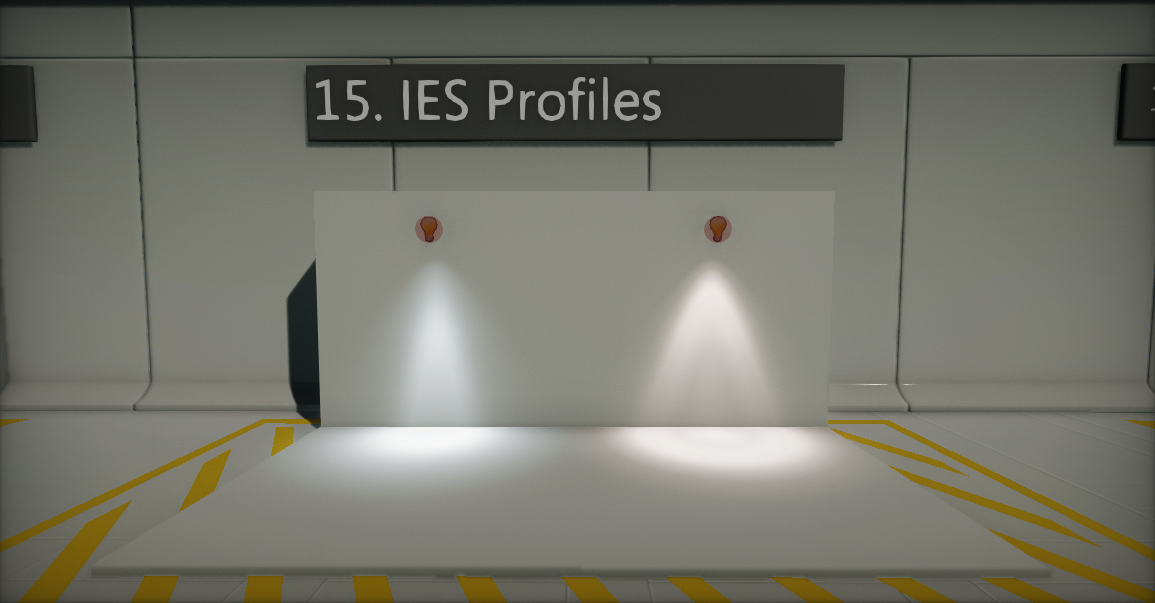 After importing an IES Profile simply drag and drop it to the point or spot light's IES Texture property. Additionally, you can scale the imported IES profile brightness.