Debug View
For more advanced graphics debugging and scene rendering preview you can use Debug View. This feature allows to output one of the intermediate buffers or show the special rendering features debug view.
It's avaliable to use in every Editor viewport by using View -> Debug View.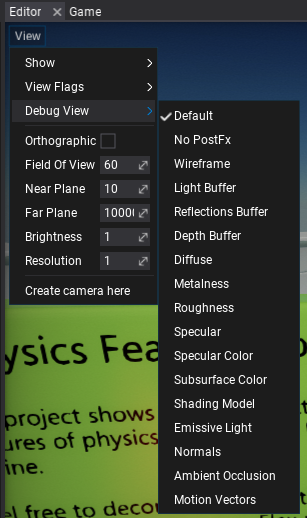 The full list of options and the documentation is available here.
You can also adjust those options from code:
MainRenderTask.Instance.View.Mode = ViewMode.Diffuse;