Editor Style
Flax Editor supports editing the default UI style, colors and font via editor options. To customize the look open main menu Tools -> Options.
Fonts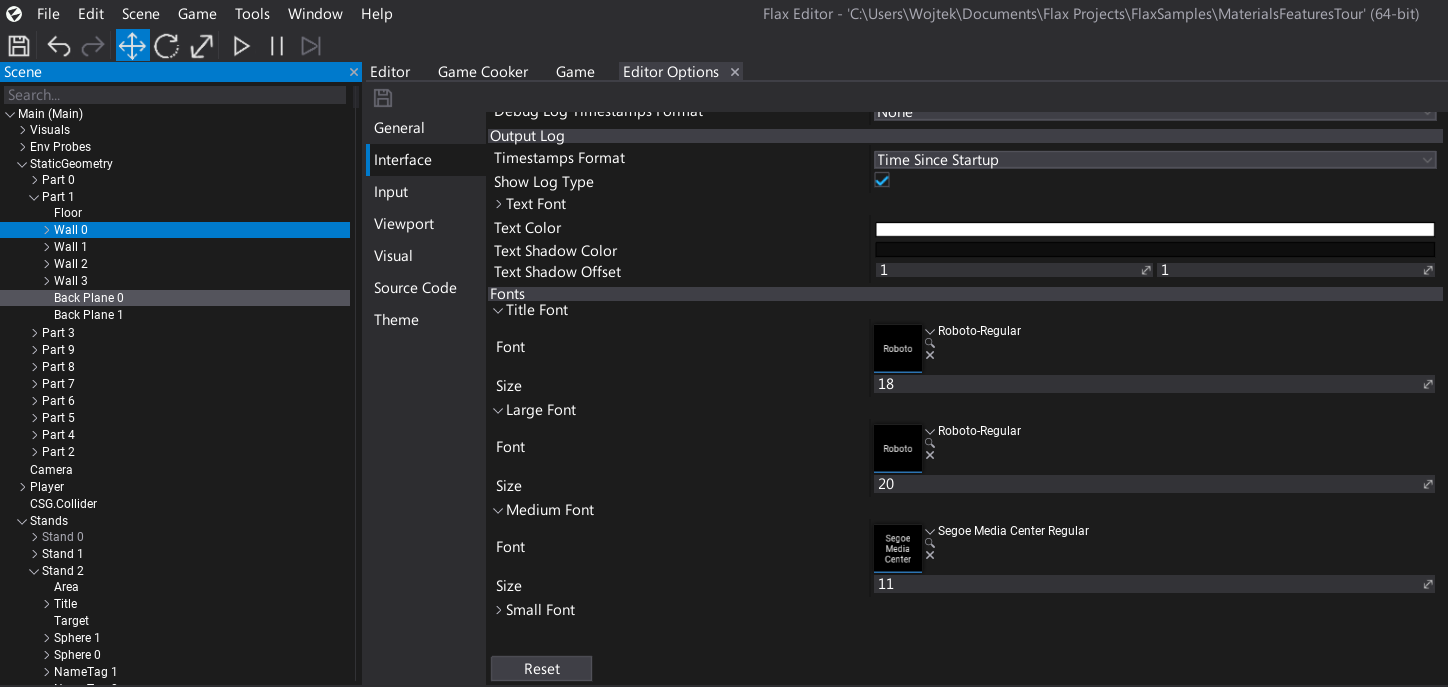 Open Interface tab and in the section Fonts you can adjust the font assets and font sizes used for Editor UI. You can also adjust the visuals for a particular parts of the editor (eg. Debug Log, Output Log). To see changes please restart editor.
Theme
Open Theme tab and under Styles subgroup add new item. Thne double click on the label and rename it from Key to you name. Then save asset click on the theme preview to edit it.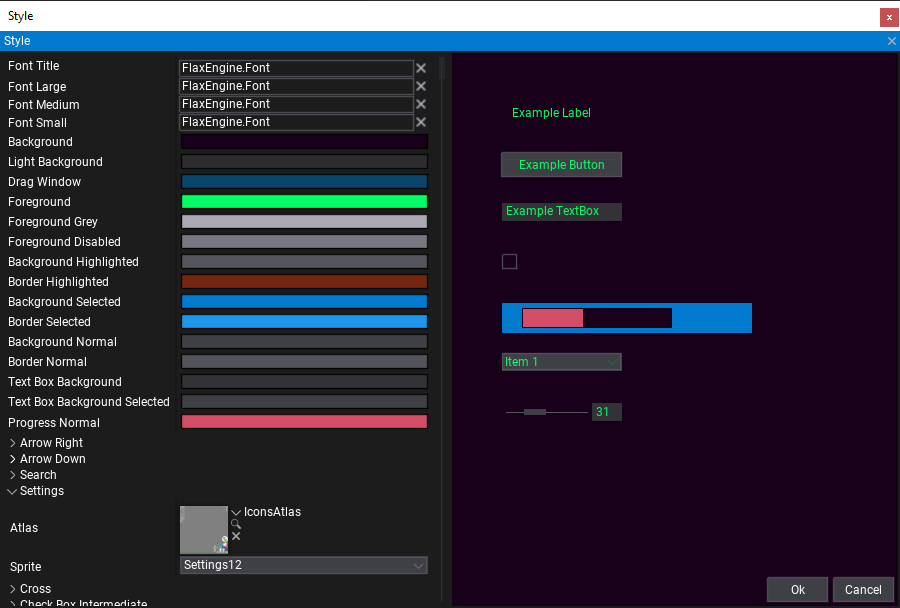 To preview the changes hit Ok, set Selected Style to you new entry, save the asset and restart the editor.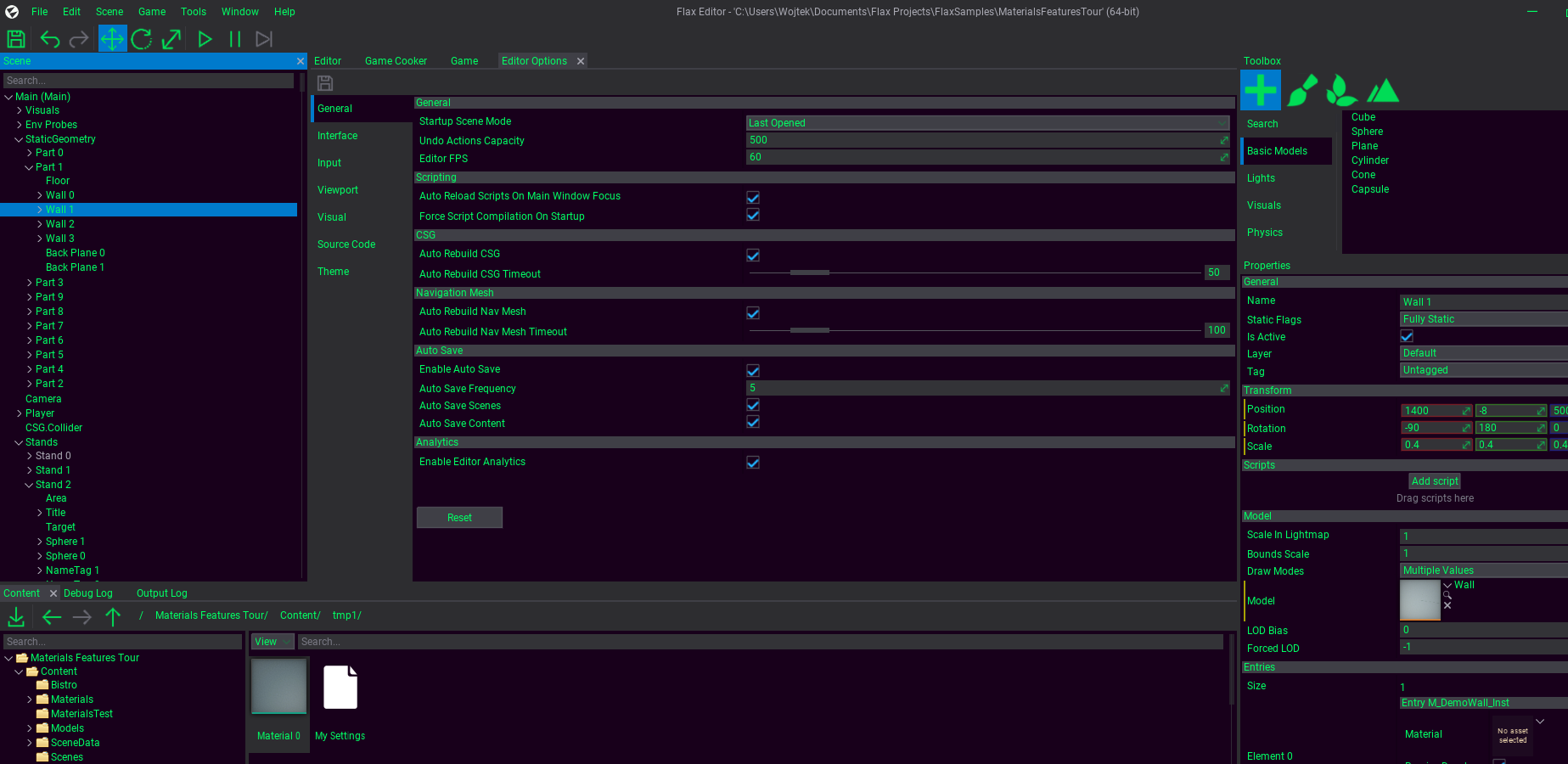 You can restore the default theme by setting Default option on Selected Style.