Skeleton Bones Debugging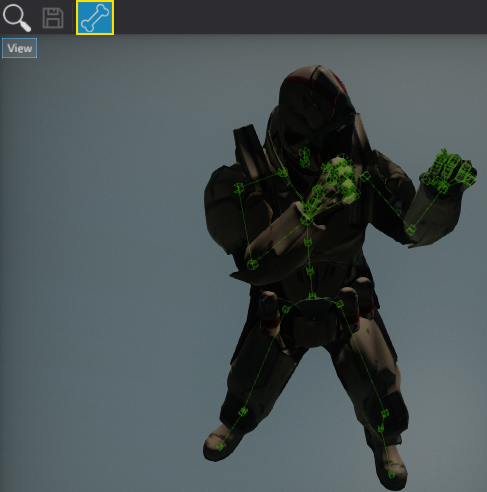 Flax Editor features the skeleton bones hierarchy debugging tools. All the windows that show the animated model including:
Skinned Model Window
Anim Graph Window
Skeleton Mask Window
contain a dedicated button in a toolbar that shows/hides the skeleton bones structure. Simply check it to see the character bones. It supports live updating so bones will match the animated model movement.